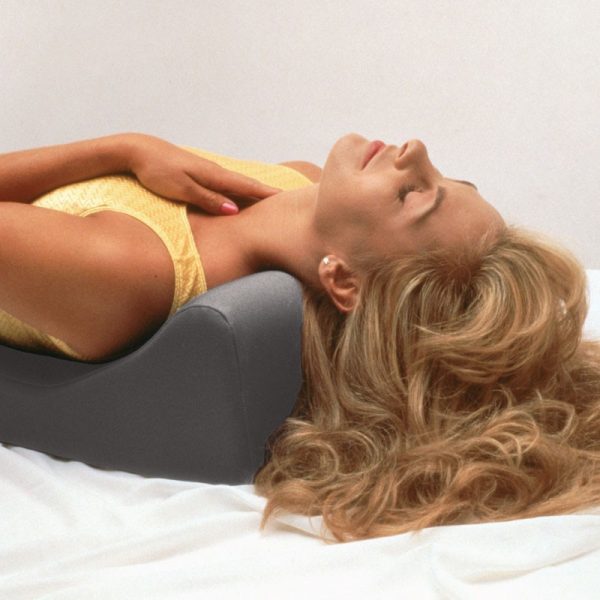 Core Soothe-a-ciser

Gives massage therapists better access to neck and shoulder muscles.
Helps patients relieve tension headaches and neck pain. Patented design helps restore proper neck posture. Soothe-A-Ciser For Home or Professional Use.
The Soothe-A-Ciser pillow was originally designed for home use as a natural traction device. By laying face up on the pillow, the weight of your head acts as a traction system, helping to alleviate tension headaches and neck pain by gently stretching the upper chest and anterior neck muscles.
To use the Soothe-A-Ciser at home, all you do is lay on it face up with your neck supported by the highest curve.
Specifications
High-quality, precision-cut foam.
Comes with Cotton Cover
Size: 21 x 11 x 7 Inches
Only logged in customers who have purchased this product may leave a review.