ZOLL AED Plus
$3,000.00
When a cardiac arrest occurs, the fact is that only half of the victims will need a shock. The other half requires cardiopulmonary resuscitation (CPR).
AED Plus® responds in the following circumstances :
Not pushing hard enough? It will tell you when to push harder.
Pushing hard enough? It will say, "Good compressions."
Not pushing fast enough? A metronome will lead you right.
It will even show you the depth of each compression. In real time.
Not yet started? The AED Plus will tell you again to get started.
Compressions stopped? It will tell you to continue.
CPR Feedback
ZOLL believes an AED should not just deliver a shock. It should also help the rescuer provide high-quality cardiopulmonary resuscitation (CPR). AED Plus with Real CPR Help offers :
Real CPR Help for rate and depth of compressions.
Support for the complete Chain of Survival.
Help to all victims of Sudden Cardiac Arrest, even those for which no shock is advised.
Zoll's one-piece electrode pad provides fast and accurate placement.
Consumer lithium camera batteries available from retail stores
Everything You Need For The Rescue
The CPR-D•padz comes complete with a CPR barrier mask, scissors, disposable gloves, a prep razor, a towel, and a moist towelette.
Description
CPR Feedback

| | |
| --- | --- |
| | ZOLL believes AEDs should not just deliver a shock. They should also help the rescuer provide high-quality cardiopulmonary resuscitation (CPR). That's why you need ZOLL AEDs, the AED Plus with Real CPR Help. |

The AED Plus offers

Real CPR Help for rate and depth of compressions.
Support for the complete Chain of Survival.
Help to all SCA victims, even those for which no shock is advised.
A one-piece electrode pad for fast and accurate placement.
Our AEDs use consumer lithium camera batteries available from retail stores.

Other important features

Intelligent Pediatric Capability
ZOLL's Rectilinear Biphasic™ Waveform
Total AED Program Management with En-Pro™
Able to follow Guidelines 2010
Why Real-Time CPR Feedback Matters
The 2010 American Heart Association Guidelines for Cardiopulmonary Resuscitation (CPR) and Emergency Cardiovascular Care make it clear—in most emergencies, the quality of CPR provided by the rescuer can make the difference between life and death. Yet, even trained professionals often do not perform CPR optimally and can benefit significantly from monitoring and support. A study by Abella et al. shows that audiovisual CPR feedback improves the quality of chest compressions delivered by health care providers.1
Cardiopulmonary Resuscitation (CPR) Feedback Technology
ZOLL AED Plus was the first to introduce technology to help improve CPR performance in 2002, and Real CPR Help is now a standard feature on all ZOLL AEDs and defibrillators. This gives rescuers the best real-time CPR feedback and the confidence that they are providing the best cardiopulmonary resuscitation (CPR) possible.
How Real CPR Help Works
With ZOLL technology, rescuers receive the following CPR feedback and prompting for help in providing effective manual CPR.
CPR Dashboard™ featuring Real CPR Help drives high-quality CPR on the R Series®
Compression Depth Indicator – to achieve at least a two-inch compression depth, which is critical for high-quality CPR, as detailed in the 2010 American Heart Association (AHA) Guidelines.
Compression Rate Indicator – to achieve the recommended compression rate of 100 compressions per minute through a metronome beep that is easy to follow.
Release Bar – measures release velocity to determine that rescuers are allowing sufficient time for cardiac filling.
Perfusion Performance Indicator (PPI) – integrates compression depth, rate, and interruption times into one visual indicator. Maintaining maximum value (full indicator) provides visual indication of performance to AHA Guidelines.
Audio/Message Prompting: Voice and message feedback such as "PUSH HARDER" helps accomplish quality compressions quickly, resulting in a reinforcing message, "GOOD COMPRESSIONS." To minimize CPR idle time, "CONTINUE CPR" is another important feedback reminder.
Idle Timer – raises awareness of CPR interruptions by displaying the elapsed time from when the last compression was delivered. Idle timer
Code Data Transmission: All of our product lines have the capability to transmit CPR data, making complete resuscitation review and playback easy.
Example of post-code CPR data from the R Series defibrillator

 Post-code CPR data
Real CPR Help is accomplished with our quick and easy to apply OneStep™ Electrode Pads, CPR-D-padz®, and CPR Stat-padz. There is no compromise to code readiness with cumbersome extra electrodes to manage and position on the patient before you get valuable CPR data.
1Abella B. et. al. "CPR quality improvement during in-hospital cardiac arrest using a real-time audiovisual feedback system", Resuscitation, 2007;73:54-61.
Sudden Cardiac Arrest
According to the Heart Rhythm Foundation, Sudden Cardiac Arrest (SCA) is a leading cause of death in the United States, accounting for an estimated 325,000 deaths each year.
What is Sudden Cardiac Arrest?
Sudden cardiac arrest (SCA) is an electrical disturbance in the heart that prevents it from beating properly. During SCA, the ventricles flutter in a phenomenon known as ventricular fibrillation, making them unable to deliver blood to the body. The heart responds by quivering, rather than beating in a normal fashion. Blood flow to the brain is reduced to the point that the person loses consciousness and collapses. Unless emergency treatment is provide quickly, death usually follows.
Anyone is at risk
There are no warning signs associated with SCA. It often affects those who have experienced previous episodes of SCA, heart attacks, or heart failure; but it can also strike someone with absolutely no history of heart problems.
Treatment includes:
CPR, to keep the blood flowing through the body
Defibrillation, to restore a normal rhythm to the heart
Every minute counts
Medical attention must be administered as soon as possible after the victim collapses; the chances for survival decrease 10% with every minute you wait. The average SCA victim is middle-aged or elderly, although some victims are in their 30s or 40s. More than 70 percent of SCAs occur in the home, which is why home AEDs have the potential to save the lives of countless loved ones struck by cardiac arrest.
AED Plus Fully AHA 2010 Guidelines Compliant
ZOLL's AED Plus® is in full compliance with American Heart Association 2010 Guidelines and European Resuscitation Council 2010 Guidelines.


AED Plus 2010 Guidelines AED Plus good compressions screen
The most important change in the American Heart Association's 2010 Guidelines is the recommendation that chest compressions need to be at least 2 inches deep. Previous Guidelines had called for chest compressions between 1½ and 2 inches deep, but research has shown significant improvement in survival among cardiac arrest victims who receive compressions at least 2 inches deep.
Real CPR Help® in the AED Plus guides the rescuer to perform chest compressions that are at least 2 inches deep at a rate of 100 per minute. If chest compressions fall short of 2 inches, the AED Plus will prompt the rescuer to "PUSH HARDER" and will only say "GOOD COMPRESSIONS" after compressions reach at least 2 inches deep.
Real-time feedback from the bar gauge on the screen display also shows when compressions have reached the correct depth.
The circle of graphic icons on the face of the AED Plus has been simplified as well to comply with the AHA's recommendation that rescuers should no longer open the airway, check breathing, and give two breaths prior to the first heart analysis.
Knowledge Is Power
With the AED Plus, rescuers don't have to guess the depth of their chest compressions. They will know when their compressions are reaching the recommended depth of at least 2 inches.
Better Surviving Rates Realized
Data from EMS providers in Arizona and an academic medical center in California show that high-quality CPR does save lives—and that ZOLL technology helps providers deliver high-quality CPR.
Odds of Survival More than Doubled
In the pre-hospital setting, ZOLL technology and training combined to more than double the odds of survival to discharge for patients in Arizona. This dramatic improvement was achieved when emergency responders in Mesa used ZOLL defibrillators with Real CPR Help® and CPR Dashboard™ and received specialized (scenario-based) training. With these technologies, rescuers know if they are pushing hard enough and fast enough to meet current CPR Guidelines and also know how long they have been off the chest when compressions are paused.
As documented in a large study, a person who suffered cardiac arrest would be 2.72 times more likely to survive if the EMS provider used this technology and received this training than a similar patient who was treated by an EMS provider with traditional CPR training and no feedback technology.1 Among study participants whose cardiac arrest was witnessed and due to ventricular fibrillation (a shockable rhythm), survival to discharge more than doubled, from 26.3% to 55.6%, if these patients were treated by an EMS provider who used the feedback technology and received the scenario-based training (Figure 1). These results were published in the Annals of Emergency Medicine in 2013.1
Figure 1. Survival from witnessed VF cardiac arrest in Mesa, Arizona

Cardiac Arrest Survival Rate chart
This study showed that a person whose cardiac arrest was witnessed and due to ventricular fibrillation (VF) was twice as likely to survive, 55.6% versus 26.3%, when emergency responders used defibrillators equipped with Real CPR Help and CPR Dashboard and had received scenario-based training.
This study which involved almost 500 patients was spearheaded by Bentley Bobrow, MD, medical director for the Arizona Department of Health Services Bureau of EMS and Trauma System. In an interview with Occupational Health & Safety, Dr. Bobrow said, "There is mounting evidence that there is an enormous difference between outcomes for cardiac arrest victims when they gave good-quality CPR and bad-quality CPR. It's also really challenging to do high-quality CPR, we think especially without the assistance of some technology that can help people do high-quality CPR."
The ART of Resuscitation
The University of California, San Diego (UCSD) Medical Center is using ZOLL technology as part of its innovative and very successful Advanced Resuscitation Training (ART) program. The brainchild of Daniel Davis, MD, director of UCSD's Center for Resuscitation Science, a core principle of ART is preventing interruptions in compressions at all costs. The UCSD hospitals use ZOLL ALS (advanced life support) defibrillators with Real CPR Help, CPR Dashboard, and ZOLL's industry-exclusive See-Thru CPR® technology, which reduces the duration of pauses in CPR by enabling providers to see the patient's underlying cardiac rhythm during CPR. In addition, for post-code debriefing and training, the hospital uses RescueNet® Code Review.
Since its implementation at UCSD hospitals in 2007, the incidence of cardiac arrest is down, and the survival-to-discharge rate among patients who do suffer cardiac arrest now approaches 50% (Figure 2). Survival from cardiac arrest has doubled since ART was instituted, from 21% to 42%, on the wards.2 In the intensive care unit, survival to discharge increased from 23% to 32%. And neurologically intact survival among all patients doubled, from 10.4% to 21.2%. Based on these impressive results, ART training has been selected as a Joint Commission Best Practice.
ZOLL is taking the guesswork out of CPR, and patients are benefitting.
Figure 2. Survival to discharge after cardiac arrest at UCSD

 ART Survival to Discharge chart
Since the implementation of the ART program in 2007, survival to discharge after cardiac arrest now approaches 50%.
1Bobrow BJ, et al. Ann Emerg Med. 2013 Jul;62(1):47–56.e1. Epub 2013 Mar 7.
2Davis, DP. A New Algorithm for CPR Training. Medcom Trainex CEU program. 2012.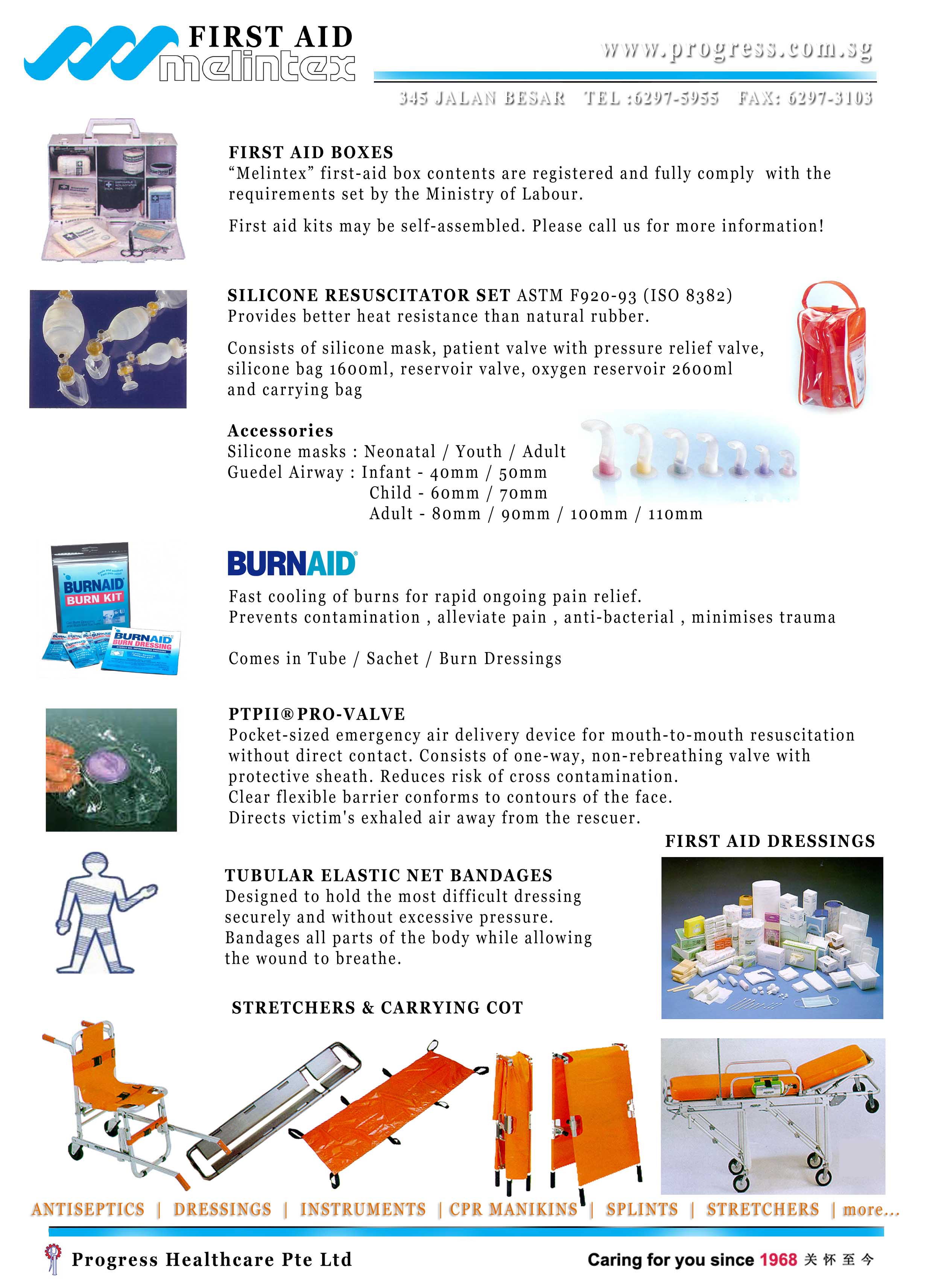 Only logged in customers who have purchased this product may leave a review.