Sale!
Medical Sheep Skin
HiTemp UR Australian Medical Sheepskin
Highest Quality sheepskins available anywhere. GREEN and the BEST.
The " Gold Standard " for Medical Sheepskins clinically proven to Prevent Pressure Sores and Bedsores.
Approx: 24″ wide x 38″ long with a 30mm dense Merino pile.
These specially selected very-fine wool sheepskins are chosen because of their very high pile density and wool characteristics. They have been specially tanned to enable washing up to 80oC and drying up to 60oC. These numbers are important for sheepskin and wool disinfection; an important consideration for clients who already have bed sores.
Use in the bed or chair 24/7 for BEST Pressure Sore Prevention.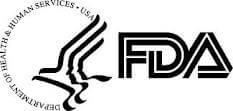 The letters UR designate that the skin has increased resistance to urine; making them suitable for incontinent users.
Sheepskins without this stamp: are not authentic and will break down in the presence of urine.
Urine will cause the leather to crack and the wool will fall out.
Use in the bed and wheelchair 24-7, all year; for maximum benefit.
Care
Hand wash only in light detergent. Do not machine wash.
They can be dried in the dryer; however we recommend to start the drying process in the dryer with low heat and finish off with an "air- dry". Wool does best when it has 15% residual moisture.