9035 Alloymed Examination Couch in Black Upholstery
$481.50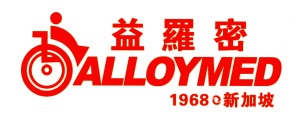 Examination Couch (Break-down)
#9035 in tubular steel framework

Knock-Down Frame allows easy transportation.


Chrome plated for a reflective smooth finish

Mounted on Rubber Studs

Facial opening allows for face rest

With cushion cover




Upholstery color :

BLACK only

.


White Couch for illustration purposes only.

OPTIONAL : Paper roll holder

NOT included in price

.

Delivery does not include lifting up flights of staircase.
For assembly, kindly assist with flipping especially if clinic has limited space and couch is bulky.
Specifications
185 x 65 x 72.5cm
With firm cushion density
Net Weight : 24.5Kg
Load Limit : 200Kg
See video below for adjustable backrest. Various angle tilt.
Available on backorder