Dale Abdominal Binder
Dale Abdominal Binder
Postpartum belly binding

Dale® Abdominal Binders with EasyGrip™ Strip are the only binders that have been clinically shown to expedite the return of pulmonary function after open abdominal surgery while encouraging patients to ambulate sooner. Dale® Binders are available in sizes up to 94" long and in widths up to 15" to accommodate even your largest patient's pendulous abdomen. The Dale® Binder is made entirely of an exclusive stretch material that provides full, all-around compression and perfect sizing.
The newest model Dale Abdominal Binder now features the new EasyGrip™ Strip which can hold up to four 100cc drainage bulbs in place. This new feature allows for easier monitoring of drainage bulb contents and drainage bulbs to be emptied or removed quickly without the hassle of removing pins or tape. It also allows for easier ambulation when drainage bulbs are in place. Unlike other binders, which can restrict movement, Dale® Binders actually promote mobility and lessen the chance of sedentary complications. The two panel Abdominal Binders can also be used as rib belts.
Size Range
Model 410 (medium) – 9″ wide, stretches 30-45″
Model 411 (large)  – 9″ wide, stretches 46-62″
Model 418 (x-large)- 9″ wide, stretches 60-75″
Description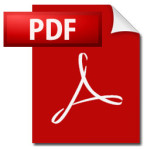 Dale Binder Instructions v1