Gymna Tilting
Tilting Advanced
The Tilting couch is the ideal standing aid for neuromotor revalidation and adaptation exercises from lying to standing. Another area where it can be applied is general orthostatic examination, more specifically examination and treatment of vasovagal syncope.
Height-adjustable verticalisation table with two motors. One ensures effortless and smooth tilting; the other adjusts height and facilitates patient transfer.
• Motors are operated by a hand switch.
• Patient hoist compatible, 14cm clearance below chassis
• Two separately adjustable fold-away footrests.
• Individually lockable large casters guarantee the best possible mobile use.
• Fitted with a tilt angle indicator.
• Suitable for use with a patient hoist.
• Optional : battery power; separate leg fixation.
Standard equipment
• Suitable for patient hoists up to 14cm
• Cushions with padding of 40 mm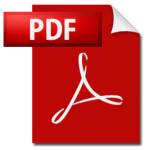 DOWNLOAD
GYMNA TILTING DATASHEET
Standard Upholstery (Colors)
High quality vinyl upholstery in a choice of 8 up-to-date and exclusive colors: a solution for each professional interior.
The material is easy to clean and maintain, waterproof,flexible and durable, lightproof, resistant to disinfectants, tear and abrasion resistant, pleasant to the skin and flame retardant.
Carbon
Pacific
Chrome
Sahara
Terracotta
Marble
Ivory
Havana
Note: the printed colors can only give an impression of the actual colors.