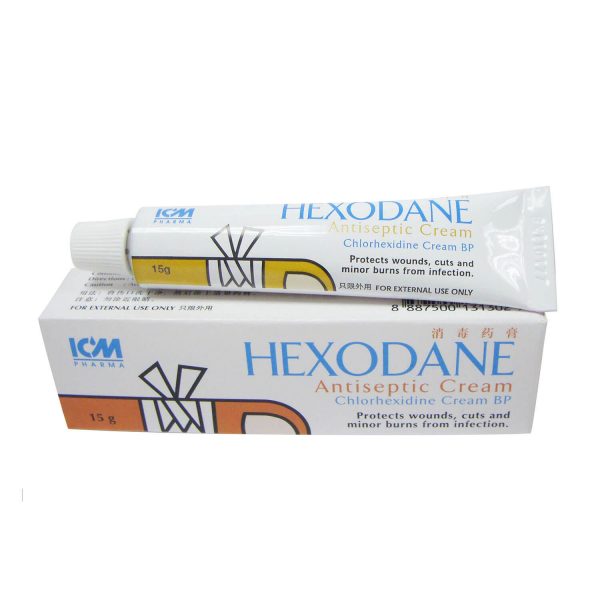 Hexodane Antiseptic Cream
Hexodane Antiseptic Cream
Contains Chlorhexidine effective against wide range of bacteria.
Hexodane antiseptic cream protects wounds, cuts, minor burns, broken skin from infection.
Available in : 15g Tubes
Avoid contact with eyes, brain, meninges and middle ear.
Hypochlorite bleaches may react with chlorhexidine to cause brown stains on fabrics.
Chlorhexidine is incompatible with soaps and anionic agents.
For external use only.
Uses
Applications to cuts, wounds, burns and other broken skin
Active Ingredients
Chlorhexidine Gluconate BP 1% w/w
Only logged in customers who have purchased this product may leave a review.