"Offering you Comfort and Stability since 1978"

KINESIO® TEX CLASSIC TAPE
Kinesio continues to provide our famous traditional wave design that has set the standard for Kinesio Taping® practitioners worldwide. From elite athletes and weekend warriors to neurological and pediatric patients, Kinesio® Tex Classic provides users with high quality and consistent results.

Features of the Classic Tape
• Hypoallergenic and latex Free for all patient populations
• Utilizes a high grade cotton for breathability and comfort
Colors available : Beige , Black , Blue , Pink

Packing
Box of 6 rolls, Carton of 20 boxes (120 rolls)
Additional information
| | |
| --- | --- |
| COLOR | BEIGE, BLUE, PINK, BLACK, WHITE |
About Kinesio
Kinesio® Taping products are proudly distributed by Progress Healthcare.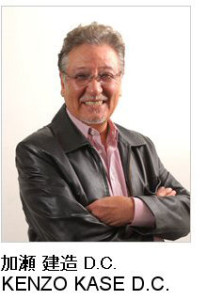 The Kinesio® Taping Method has taken the Rehabilitation and Sports Medicine world by storm. This amazing taping method was developed by Dr. Kenzo Kase over 25 years ago in Japan. Since then, Kinesio® Taping has become the gold, or should we say "platinum," standard for therapeutic and rehabilitative taping. This proprietary method of taping uses a uniquely designed and patented tape for treatment of muscular disorders and lymphedema reduction, among other things.
The Kinesio® Taping Method involves taping over and around muscles in order to assist and give support or to prevent over-contraction. The first technique gives the practitioner the opportunity to give support while still maintaining full range of motion. This enables the individual to participate in his/her normal physical activities with functional assistance. The second technique, which is most commonly used in the acute stage of rehabilitation, helps prevent overuse or over-contraction and helps provide facilitation of lymph flow for an entire 24 hour period. Correctional techniques include mechanical, lymphatic, ligament/tendon, fascia, space and functional.
Kinesio® Tex Tape can be used in conjunction with other therapies, including cryotherapy, hydrotherapy, massage therapy and electrical stimulation.
Kinesio® Taping affects the activation of the neurological system and the circulatory system. Muscles are not only attributed to the movements of the body, they also control the circulation of venous and lymph flows, body temperature, etc. Therefore, the failure of the muscles to function properly induces various kinds of symptoms. Consequently, more attention was given to the importance of muscle function in order to activate the body's own healing process. Using an elastic tape, such as Kinesio® Tex Tape, it was discovered that muscles and other tissues could be helped by outside assistance. Kinesio® Taping is an innovative approach to treating nerves, muscles and organs.
Since the introduction of Kinesio® Taping in the United States, medical practitioners such as PTs, ATCs, OTs, DCs, MTs and MDs have recognized and embraced this effective, safe and best of all, easy-to-use modality. The method and tape allow the individual to receive the therapeutic benefits 24 hours a day with both comfort and ease because it can be worn for several days per application. Currently, Kinesio® Taping is used in hospitals, clinics, high schools and by even by professional sports teams.
Kinesio Taping® Method Concepts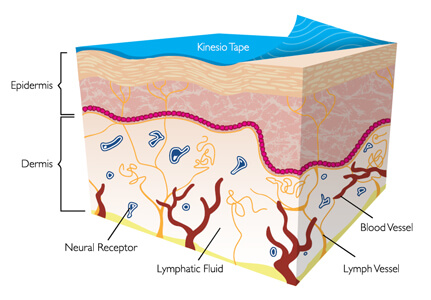 Kinesio® Taping alleviates pain and facilitates lymphatic drainage by microscopically lifting the skin. The taped portion forms convolutions in the skin, thus increasing interstitial space. The result is that pressure and irritation are taken off the neural and sensory receptors, alleviating pain. Pressure is gradually taken off the lymphatic system, allowing it to channel more freely.
Caution should be exercised to prevent lateral shearing forces particularly on the elderly or individuals who have systemic illness or sensitive and/or traumatized tissue. Increased unidirectional pull on the skin can cause blistering or micro trauma increasing edema and hemorrhage.
In addition, over stimulation of pain and nociceptors of the skin may increase pain or produce itching. Kinesio® Singapore recommends consulting your physician/Certified Kinesio Taping Practitioner prior to the use of Kinesio® Tex Tape.
Kinesio Taping® Physiological Effects
Muscles constantly extend and contract within a normal range. However, when muscles over-extend or over contract, such as when lifting an excessive amount of weight, muscles can not recover and become inflamed. When a muscle is inflamed, swollen or stiff due to fatigue, the space between the skin and muscle is compressed, resulting in constriction to the flow of lymphatic fluid. This compression also applies pressure to the pain receptors beneath the skin, which in turn communicates "discomfort signals" to the brain and emdash. This type of pain is known as myalgia, or muscular pain.
Tape can be applied as a single strip "I", or in the shapes of an "X" or "Y", depending on the shape and size of the targeted muscle(s). The basic principle of therapeutic taping for weakened muscles is to wrap the tape around the affected muscle(s). Start from where the muscle begins [ORIGIN], continue along the muscle and finish where the muscle ends [INSERTION].
This particular application process is typically used for supportive purposes. As the muscle fibers contract, Kinesio® Tex Tape supports the contraction by stimulating the skin and pulling the muscle back towards the point of origin.
To prevent cramping or over-contraction (overuse of muscles), tape should be applied from [INSERTION] to [ORIGIN]. If you are treating yourself without assistance, it is important to remember the basic principle of stretching the skin before application no matter where the pain is located. For example, if the body-side of the forearm is the source of the pain, you should bend your hand back before applying the tape. Similarly, if the source of pain is the outside of the forearm, then the wrist should be bent forward. This principle must be strictly observed. For treatment of muscle pain, Kinesio® Taping is ineffective unless the skin is stretched. This particular application process is typically used for acute conditions such as strain or sprain, muscle spasm and edema from injury or surgical procedures. As the muscle fibers contract, the Kinesio Tex® Tape will relax the muscle in question.
About Courses
The Original Kinesio Tex Tape Authorized by Dr. Kenzo Kase Courses & Events
KT1/2 Course, Singapore
Kindly note all courses are indefinitely postponed due to COVID-19.
Download your complimentary copy of EDF taping Guide HERE.

Terms & Conditions of Course Registration

Limitation of Liability
The material presented in this course by Progress Healthcare Pte Ltd is for educational purpose only. This material is not intended to represent the only methods and/or procedures available for the medical conditions discussed, but is only intended to represent an approach, view, statement or opinion of the author or presenter, which may be helpful, or of interest, to other practitioners.
The workshop attendees agree to participate in this educational program coordinated by Progress Healthcare Pte Ltd with full knowledge and awareness that they waive any claims they may have against Progress Healthcare Pte Ltd for reliance on any information presented in this educational program. In addition, the attendees also waive any claim they may have against Progress Healthcare Pte Ltd for any injury or other damage which may result in any way from their participation in this education program.
Cancellation and Refund Policies
Registration fees, less 50% will be refunded if written cancellation is received 30 days prior to the seminar. Upon registration, $50 of the course fees are non-refundable. No refunds will be given before 30 days to course. Kinesio® Taping Association * affiliates reserve the right to cancel at any time with full refund.
All incidental expenditure e.g. Hotel Accomodation, Meals, Transport are on attendees own.

Kindly email to receive course notifications!
---

  Kinesio Taping South East Asia
A Short History of Kinesio Taping Singapore

Kinesio Taping® developed strong roots in Singapore with many early adopters fixating on the simple tape which could do wondrous treatments and help a patient feel wonderful with his body once again.
In retrospect, putting way too much emphasis on the tape has heightened the excitement in that gaining knowledge of the science and understanding behind the evolution and innovation of this creation – Kinesio Taping – could bring immense benefits to patients and a medical professional's career.
Akin to the obvious sighting of an ice berg peak, the tape is usually attributed to patients' amazing recovery. In actual fact, secrets which remain hidden and unseen makes the difference between a user of product and a trained Kinesio Taping Practitioner.
Practitioners are often surprised to find out that Kinesio Tex Tapes can be used to aid breathing by simply "lifting" a part of one's nose. As other hidden techniques are developed through clinical research and subsequently available through enhanced educational materials… KTA Holdings offers evolution and innovation through Basic, Advanced, and Upper Level Courses.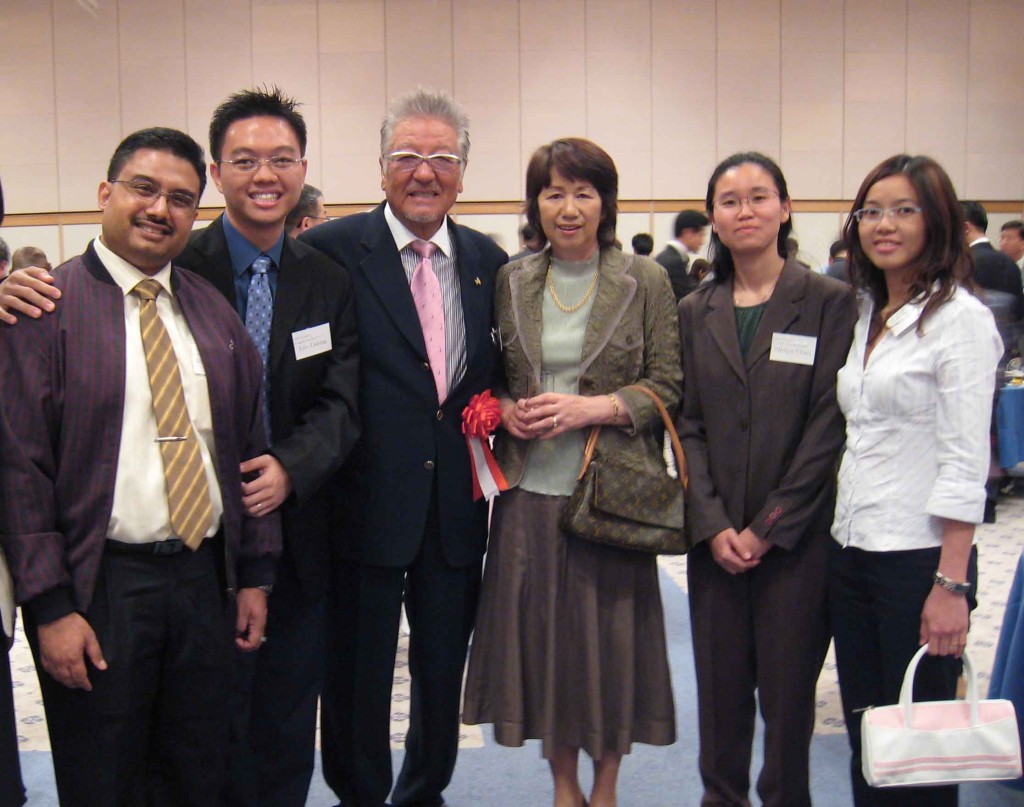 Singapore Participants at the Kinesio Taping Symposium | Tokyo, Japan, April 2007.
KT1/2 Course Info
The Official Kinesio Taping® Course Page, South East Asia
KINESIO TAPING FULL CERTIFICATION COURSE DESCRIPTION AND OUTCOMES

The Kinesio Taping® Method has two very important elements: the education and the tool. Kinesio Taping® has never been (and never will be) a one-size fits all philosophy. Knowing how to apply the tape is instrumental in an applications success, and this is highlighted in the globally recognized education and certification program. Today Kinesio University™ approved seminars and courses are offered in more than thirty countries across the globe. In 2014 alone more than 1,000 approved programs were hosted, training tens of thousands of practitioners worldwide.
Course Outcomes
• Describe the concepts of Kinesio Taping.
• Review muscular anatomy as it is related to Kinesio Taping.
• Explain and Apply the concepts of the Kinesio Taping Method.
• Describe the unique qualities of the Kinesio Tex Tape.
• Recognize the principles of Kinesio Tex Tape application.
• Utilize and demonstrate application skills in guided laboratory sessions.
• Demonstrate application skills during lab sessions.
• Practice the various cutting techniques and their clinical application.
• Apply Kinesio Taping method to relax and stimulate muscles.
• Apply Kinesio Taping methods for pain, swelling, joint mobility and stability.
• Apply various taping techniques for treatment of the spine, and upper/ lower extremity dysfunction
• Apply various taping techniques for treatment of unique conditions using the concepts and principals of the Kinesio Taping Method.
MATERIALS
The Kinesio® Taping Instructor will present material based on an International syllabus, conducted with lab sessions for taping practice. Each participant will receive materials, books, certificate and upon completion of the course access to an online database.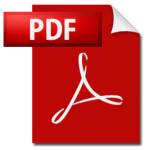 Kinesio Seminar Attending Guide
(FOR KT1/2 COURSES)
KT1 Fundamental Concepts, Screening/Muscle Test, &
Muscle Applications(Taken in conjunction with KT2, below)
The KT1 course is designed to introduce practitioners to the Kinesio Taping® Method. Over the course of this eight-hour class, the Certified Kinesio Taping Instructor (CKTI) will discuss the fundamental concepts of the Kinesio Taping Method and the unique properties and use of Kinesio® Tex Tape. During lab sessions, attendees will have ample time to practice screening and muscle testing created for the enhancement of their Kinesio Taping skills and muscle applications for both the upper and lower body.
Upon completion of this course, attendees will be able to discuss and apply the Kinesio Taping Method to relax overuse syndromes, stimulate weak muscles, and decrease pain and swelling. In additionto instruction provided by the CKTI, the attendees will receive the full-color Kinesio Taping KT1 & KT2 Workbook to augment their training. Each attendee will also receive a 60-day membership to the Kinesio Taping Association which includes access to a reference database.
KT2 Advanced Concepts &
Corrective Techniques of the Kinesio Taping Method
(Pre-requisite, completion of KT1 course)
The KT2 course builds on material learned in KT1. During this eight-hour class, the CKTI will introduce the six Corrective Techniques (Mechanical, Functional, Space, Fascia, Ligament/Tendon, and Lymphatic) and discuss their application in a variety of clinical conditions.
During lab sessions, attendees will have ample time to practice applying these techniques to a variety of upper and lower body conditions. Upon completion of this course, attendees will be able to discuss and apply the Kinesio Taping Method to orthopedic & neurological conditions.
Registration Form and Course Dates are on TAB "About Courses"