Patslide Patient Transfer Board
$702.00
Patslide Patient Transfer Board
By Briggate Medical
The Patslide is a full body sliding board that is designed to be used when transferring a client in a semi reclined or lying position.
Specification
Made from thick semi-flexible thermoplastic material
12 longitudinal ridges on base to reduce sideway movement of the board.
Handles on both sides to assist with transfers and carrying.
Static Insulative
Radio-lucent
Impact Resistant
Advantages
Simplifies transfer procedure for assisted transfers.
Reduces risk of back injury for assistants while transferring.
Maintenance
Clean with any suitable liquid soap or aqeous based antiseptic disinfectant
METHOD OF USE
. Two attendants are required for an optimal transfer.
. The Patslide is designed and constructed principally for transferring recumbent patients, and uses a standard drawsheet to slide the patient on.
. Transfers occur in 3 distinct phases:
. Positioning the Patslide
. Sliding the patient
. Removing the Patslide and hanging it up on for storage.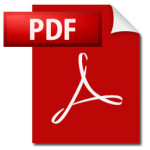 Patslide Catalogue