Z20 RUNNING LONG PANTS
ZAMST RUNNING
Z20 Running Pants (Long)
For Male & Female
Wearing the ZAMST pants leads to correct running form to ensure proper posture of the human body.
The ZAMST Power Guide design supports the body by a combination of cloth with different elasticity. The technology is created through a difference of the 2 materials which provide different tensions and wicking ability.

Power Guide axis along major muscle groups, to stimulate leg and abdominal muscles.
To enhance the running posture posture
By bringing forward the center of gravity due to ZAMST technology of tightening around the waist, and tilting the pelvis forward.
Smooth Running and Reducing muscle burden
and by stimulating the muscles of the calf and thigh, helps with smooth movement of the knees.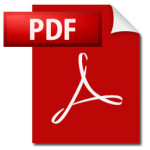 DOWNLOAD USER MANUAL