Sale!
Infrared Heating Lamp
$399.00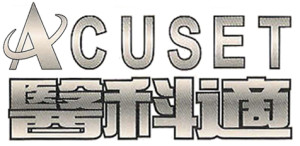 Electromagnetic Therapeutic Heating Lamp
Also known as Infrared Therapeutic Lamps
A new appliance for home therapy and healthcare with high and immediate therapeutic effects, the Electromagnetic Therapeutic Heating Lamp emits heat in microwave energy which is safe and suitable for a wide range of applications with no pain and no side-effect.
Usage
The ACUSET Biomagnetic Infrared Heating Lamp provides benefits such as promoting metabolism, improving blood circulation which regulates physiological deficiency and strengthens the body's immunity etc. In Eastern Medicine, it is used for treatment of inflammation, muscle aches and old-age related illnesses. If unsure, seek professional medical advise from your TCM practitioner.
Practical aspects
The Electromagnetic Therapeutic Infrared Heating Lamp does not contain bulb filament which will fuse overtime and emits no light.
Heats up to 1000 hours before required change of spare part is required.
Models Available
CQ 36 – Bio-magnetic wave lamp with Electrical Timer
CQ 29 – Bio-magnetic wave lamp with Mechanical Timer
CQ 12 – Table Model
** Replacement parts available
Heating Plate
Heating Disk
Specifications
220V, 50Hz, 215W
Minimum distance for treatment : 30cm
Only logged in customers who have purchased this product may leave a review.