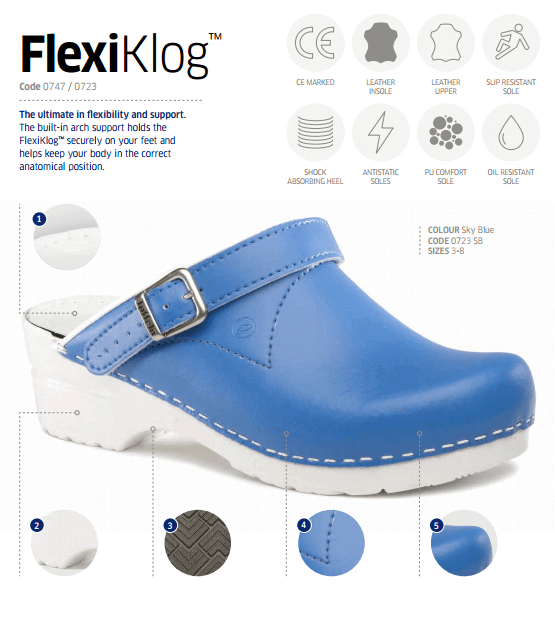 1. Soft Leather Insole | Soft leather insole cushioned for ultimate comfort.
2. Ergonomically Designed | The fully flexible sole is ergonomically designed to provide day-long comfort.
3. Antistatic Soles
4. Leather Upper | PU coated easy-to-clean leather uppers.
5. High Toe Box | The high toe box gives room for your toes to spread.